A route that will allow you to get to know all the most interesting cities in Poland. Each of them lies in a different region, each shaped a different story, and thus, it is impossible to get bored on a trip! Metropolitan, evening entertainment is an additional attraction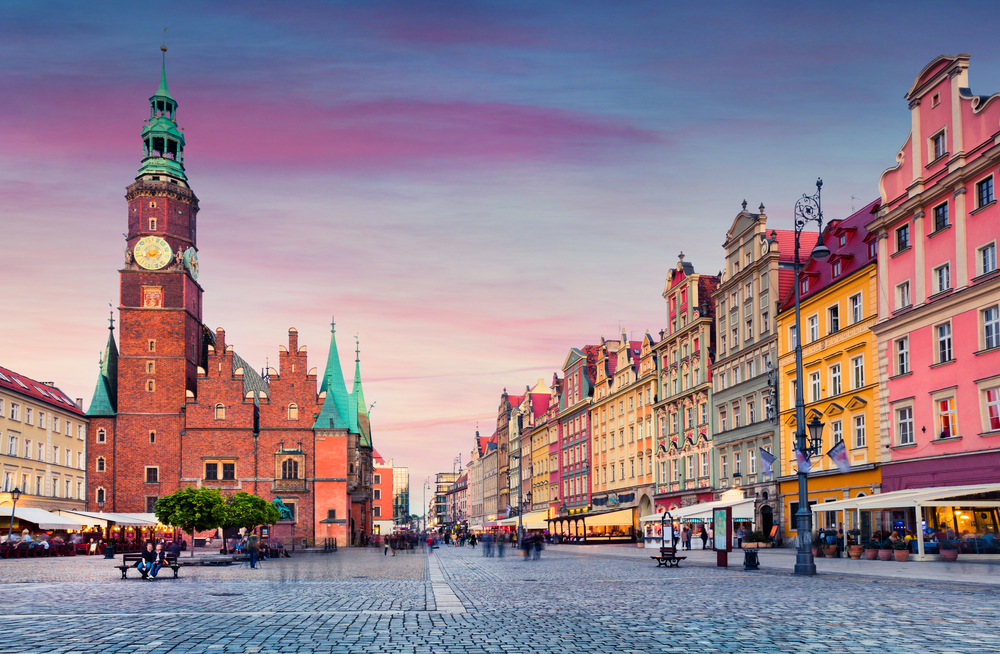 Day 1:
- Flight arrival to Gdansk
- Tour of Gdansk – the largest city on the Polish coast.
Dlugi Targ, the heart of the city leading to the old port, surrounded by beautiful tenement houses
St. Mary's Basilica, the largest Gothic building in Gdansk. Admiring the unique panorama of the Baltic Sea from the observation tower
Cruise by water tram on Westerplatte - a symbolic place of the outbreak of World War II
- Welcome dinner with live music, consisting of specialties of the local cuisine, sea fish in the main role
Day 2:
- Transfer to Poznan
- Poznan – one of the largest and oldest cities in Poland, historically related to Piasts, the first ruling dynasty. The route includes:
The old market squere - famous for its Renaissance town hall and charming tenement houses
Imperial Castle - a reminder of the times when Poznań belonged to the Second German Reich
Cathedral - beautifully located on the island, probably the place of the baptism of Poland
- Transfer to Wroclaw
Day 3:
- Guided tour of Wroclaw. On the route, among others:
Ostrow Tumski - island with a Gothic cathedral and a garden hidden in its shade
Market - a historic square surrounded by colorful tenements, with two town halls
Centennial Hall - the greatest work of Wrocław modernism, a UNESCO heritage site
- Transfer to Krakow
- Old Polish feast in a restaurant stylized as a medieval tavern. There will be neither a traditional food nor a drink!
Day 4:
- Krakow – the second largest city of Poland, once the capital. It was here that almost all the kings
of the former Polish-Lithuanian Commonwealth were crowned. On the route, among others:
Wawel - a hill with a royal castle and a monumental cathedral
Market - the largest medieval square in Europe
Underground of the Market - a multimedia journey in time allows you to discover the oldest history of Krakow
- Transfer to Warsaw
- Evening cruise on the Vistula with refreshments on board
Day 5:
- Warszawa – at the end of the trip, the capital. A city with a rich, but unfortunately abundant history
On the route, among others:
Royal Castle - the former seat of the kings of the Polish-Lithuanian Commonwealth
Warsaw Mermaid - a monument to the heroine of the legend about the creation of the city
Monument of the Little Insurgent - a memorial of the struggle of Warsaw residents for freedom during the II WW
- Transfer to the airport. Return flight to the country of residence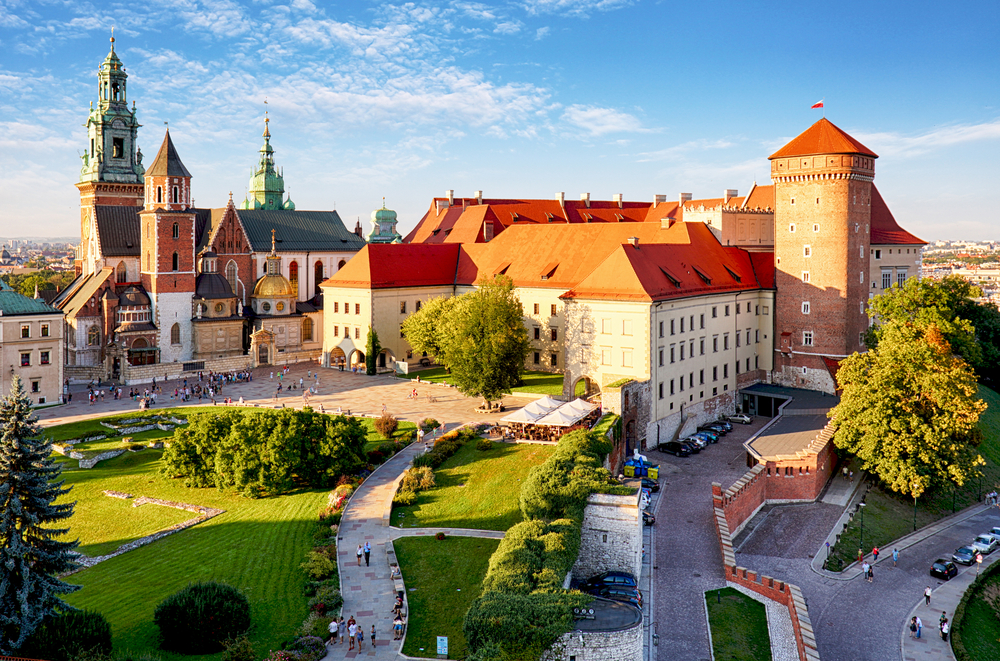 You can also see our other propositions. See the list of trips