The unique national park on the southern coast of the Baltic Sea, which is unique in Europe, consists of sandy hills and a desert landscape a few steps from the sea. The unique landscape of this place makes it one of the best and most beautiful places for unforgettable hikes in Poland
Day 1
- Flight arrival at Gdansk
- Transfer to the hotel / guest house in Leba/Rowy
- Accommodation and rest
Day 2
-A tourist trip to the western part of the Slowinski National Park. A charming route through less known places in the park. The route includes:
The scenic Czolpinska Sand Dune (Wydma Czołpinska), beach fortifications from World War II and Mierzeja Gardnienska separating the Baltic Sea from the coastal Gardno Lake (Jezioro Gardno).
Day 3
-Trekking around the most beautiful places in Slowinski National park which is a unique desert landscape on the seashore! A trip through the sand dunes through the best viewpoints on the southern coast of the Baltic Sea. The trail includes Wydma Lacka which is a natural and spectacular boundary between Lebsko, the largest coastal lake in Poland, and the waters of the Baltic Sea.
Day 4 (optional)
Coastal Landscape Park (Nadmorski Park Krajobrazowy), an oasis of peace, which attracts with it landscape diversity. It is located on the road between Łeba and Gdansk, the park encourages lonesome hiking unchanged for centuries of nature.
Day 5
-Transfer to the airport. Return flight to the country of residence.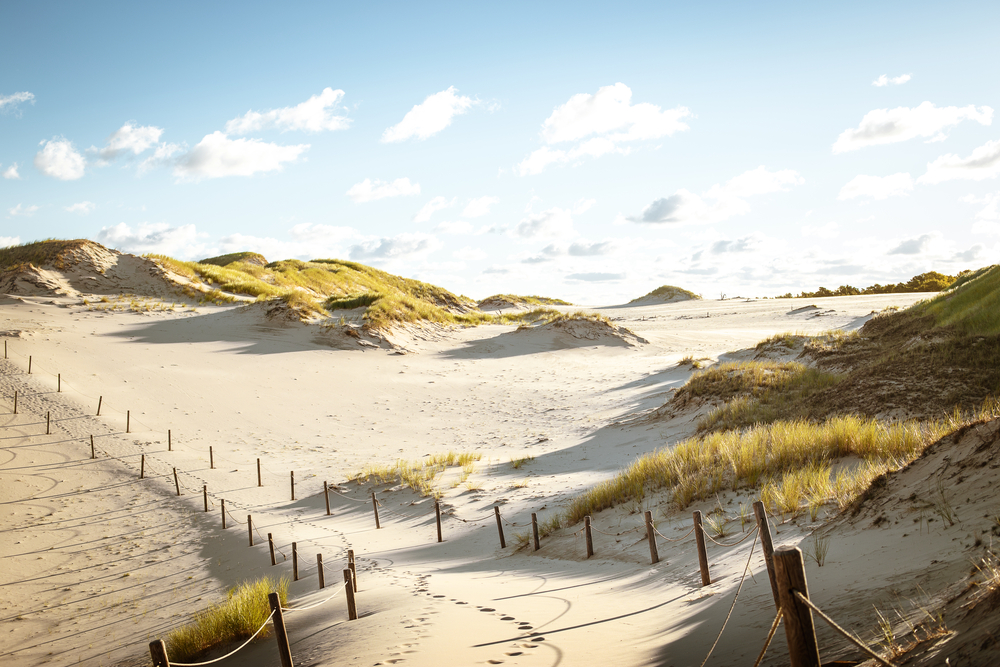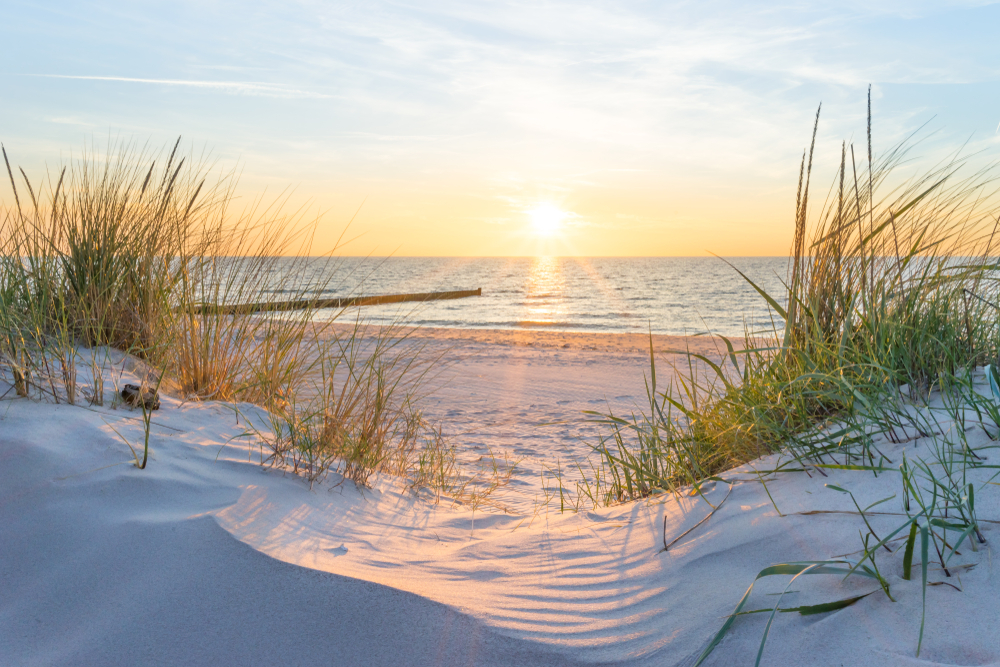 You can also see our other propositions. See the list of trips