Hiking combined with accommodation in mountain huts is a perfect alternative for those who want to see everything that is most beautiful in the Karkonosze Mountains and much more. Crossing the mountain trails that provide the perfect scenery for sunrises and sunsets is an unforgettable experience.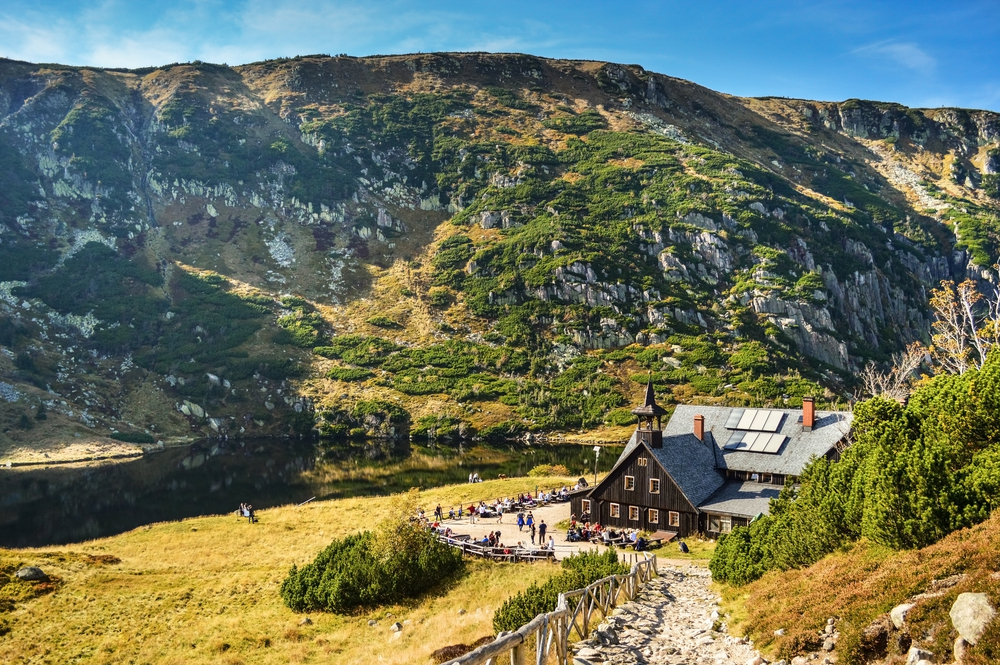 Day 1
- Flight arrival at Katowice, Poznan or Wroclaw
- Transfer to the hotel / guest house in Karpacz
- Accommodation and rest
Day 2
-Hiking through the Karkonosze Mountains Garden. Sunflower and Pilgrims appear along the route along with the most famous Karkonosze rocks and a scenic trail over the edge of the rocky post-glacial meltwater from where you can admire the Karkonosze Mountains and the surrounding area
- Overnight accommodation in Samotni, a most beautiful Karkonosze building. An atmospheric Polish shelter for over 50 years run by one family, beautifully situated on the Small Pond (Maly Staw)
Day 3
-All-day trekking through the highest parts of the Karkonosze Mountains. Hiking through places that combine the landscape of the far north and the Alps
During the hike, cross the Karkonosze tundra, Sniezka, the highest peak (1603 m above sea level) and the picturesque Lomniczki Valley
-Overnight at a hotel or guesthouse in Karpacz
Day 4
-An opportunity to relax up to midday and get to know the attractions of the Karkonosze region.
-A short train ride from Szklarska Poręba to Jakuszyce by the Izera railway line.
- Transfer to the hostel on Szrenica through the most remote route available to tourists. Includes accommodation
- An opportunity to enjoy one of the most beautiful sunsets in the Karkonosze Mountains
Day 5
-A day trip around Sniezne Kotlow, which will be the culmination of hiking in the Karkonosze Mountains. The route will include fanciful rock formations, peat bogs and alpine landscapes
Day 6
-Transfer to the airport. Return flight to the country of residence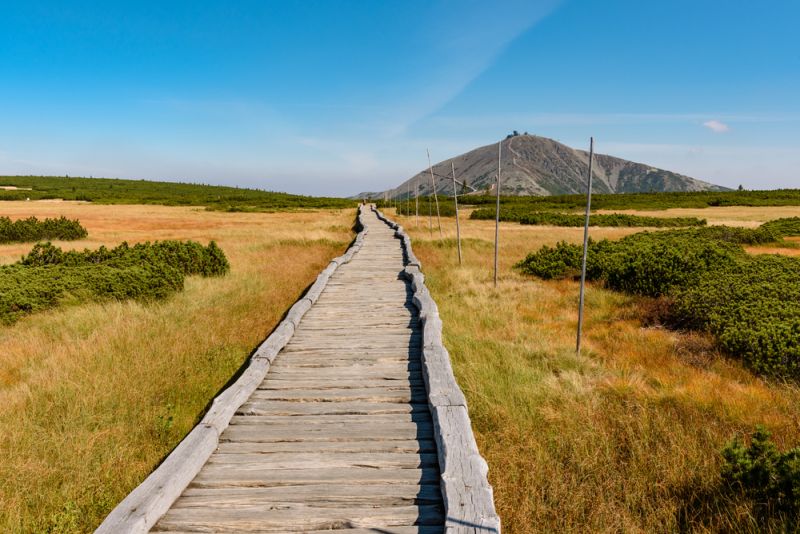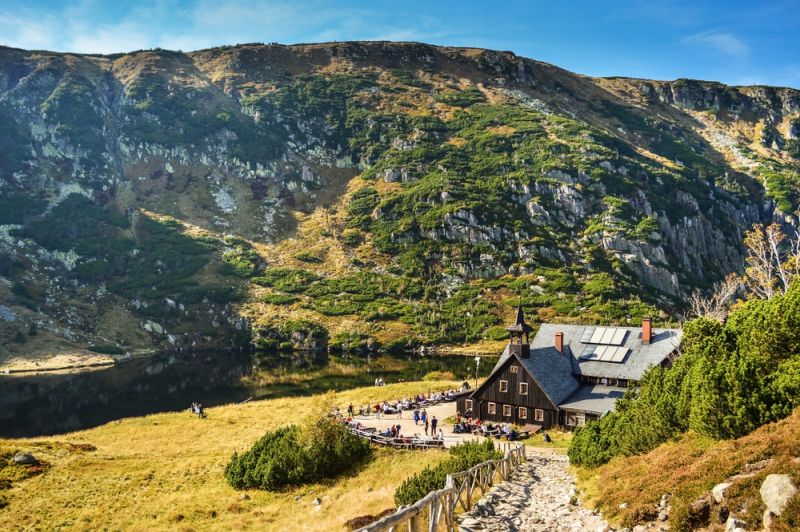 You can also see our other propositions. See the list of trips