The Small Tatras, Miniature Alps, Dolomites of the North are just some of the terms of the Pieniny, and the steep peaks, deep valleys, and rich nature best reflect their unique character. It's all in the National Park, whose area is smaller than Oslo, Krakow or Copenhagen
Day 1
- Flight arrival at Krakow or Katowice
- Transfer to the hotel / guest house in Pieniny
- The Czorsztyn Castle ruins are picturesquely situated by the lake, against the panorama of the Tatra Mountains and the Podhale region
- Szczawnica-Zdroj, a famous Swiss style climatic spa in the heart of the Pieniny
Day 2
- A day trip around the Pieniny Wlasciwych. The route includes:
Three Crowns (Trzy Korony), a showpiece of the Pieniny. From the steep peak there is a beautiful panorama covering the Pieniny, the Dunajec river gorge
Castle Mount (Zamkowa Gora), with the ruins of a never-lost Pieniny stronghold
Sokolica – mother of all Polish mountains. This is where the most famous Polish pine hangs over a rock, 350 meters above the Dunajec Valley. A great vantage point
-You can meet others at the evening campfire.
Day 3
- A tour of the less popular part of the mountains. The most beautiful trail in the whole Pieniny:
Homole Ravine (Wawoz Homole), intimate karst gorge with rich sculpture and vegetation
High Rocks (Wysokie Skalki), the highest mountain with an exceptional view of the Pieniny Mountains, the Tatras and Babia Gora
Meadows of Little Pieniny (Laki Malych Pienin), a part of the trail passing by scenic meadows. A unique opportunity to enjoy the nesting eagles here and the cultural grazing of sheep
Day 4 (optional)
- A "neighbourhood" trip (Slovakia)
Red Monastery (Cerveny Klastor), the only medieval monastery complex in the Pieniny region
High Peak (Wysoki Wierch) tour, scenic, easy route crowned with an unforgettable panorama
Dunajec River Rafting (Splyw Dunajcem), a scenic rafting tour using Flisacki rafts
Day 5
- Transfer to the airport. Return flight to the country of residence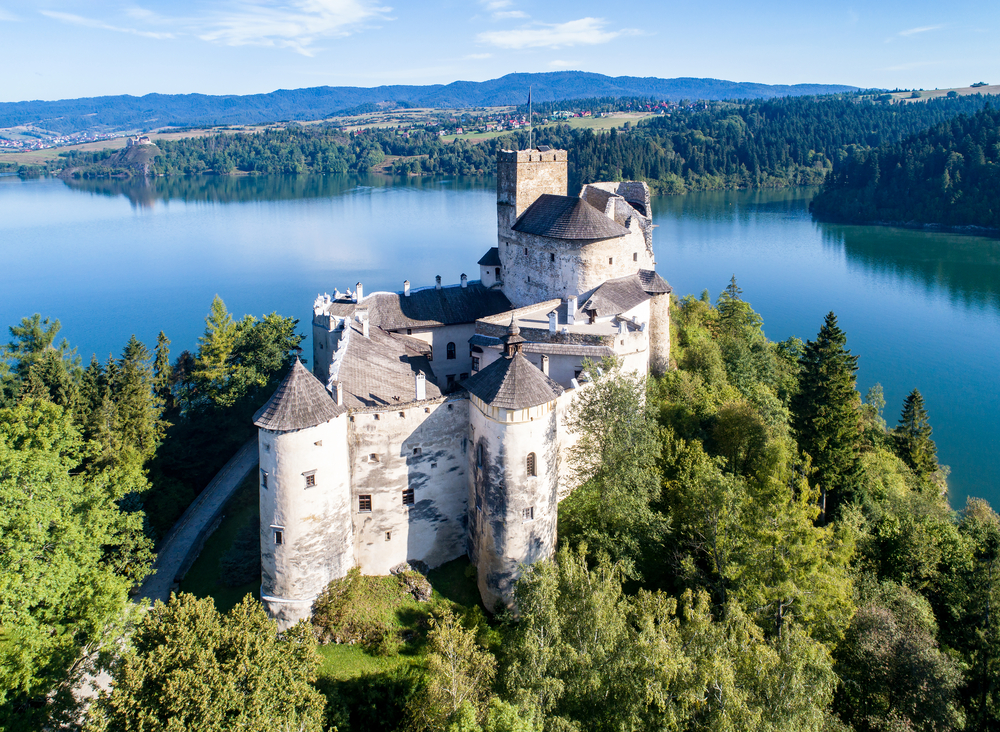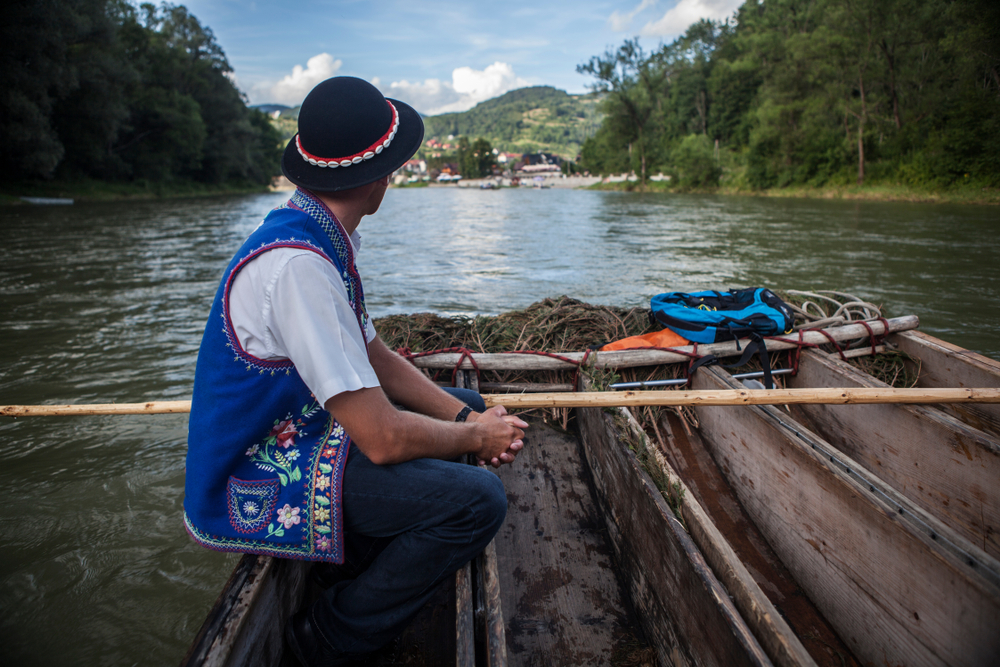 You can also see our other propositions. See the list of trips