The tour begins in the capital of Poland, Warszawa. Souvenirs of 700 years of history and a rich offer of museums that visiting it becomes an extraordinary adventure. The second part of the trip will run through the eastern part of the country i.e. the charming surroundings of Lublin. Arrival in the Lublin area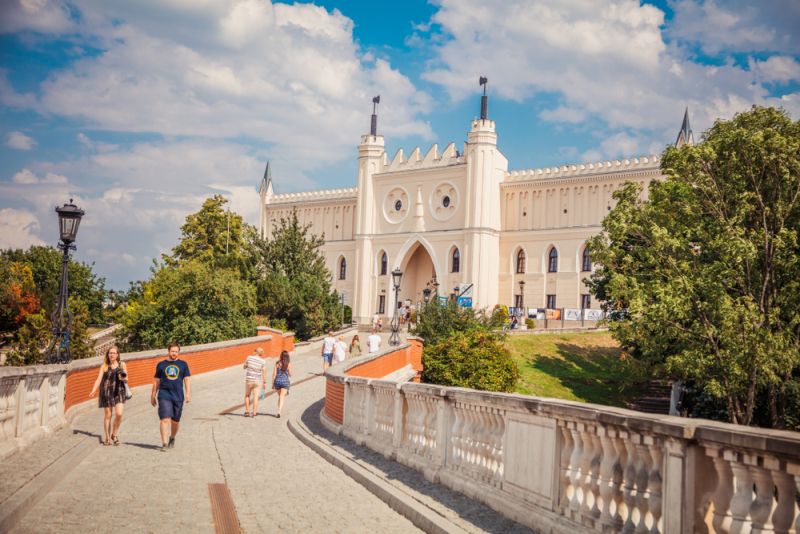 Day 1
- Arrival in Warsaw, transfer to hotel
- Visiting the Old Town with a guide. The route includes:
Royal Castle (Zamek Krolewski) – former kings ruled Poland from the Castle
The Presidential Palace - the largest palace in the city, currently the headquarters of the head of state
Warsaw Mermaid (Syrenka Warszawska) - heroine of numerous urban legends
Monument to the Little Insurgent (Pomnik Małego Powstanca) - a memorial to the heroic fight of Warsaw residents for freedom
-Welcome dinner. An opportunity to taste specialties of highlander and Polish cuisine.
Day 2
- Visit to the observation deck in the most famous Warsaw building - the Palace of Culture
- Attractions to choose from:
Museum of the Warsaw Uprising (Muzeum Powstania Warszawskiego) - an interactive museum commemorating the 1944 uprising
The Museum of Life in Communism (Muzeum Zycia w Komunie) presents the times of the Polish People's Republic in an amusing way
Boat cruise along the Vistula
Lazienkowski Park (Park Lazienkowski) - a beautiful palace, Chopin's monument and charming squirrels await guests
-Transfer to Lublin area
Day 3
- Visiting the ruins of Janowiec, one of the largest castles in Poland.
- Take a boat cruise to Kazimierz and admire the magnificent views of the Vistula, the longest Polish river
- Kazimierz Dolny – charms guests with its picturesque location, beautiful monuments and a unique atmosphere. Walk through the bustling market square to the castle, from where you can look down on the whole town
- Naleczow – historic spa. Relaxation in the spa park
Day 4
Lublin – the city is known as the capital of eastern Poland. Walk through the historic Old Town. The tour route includes:
Castle Hill with Lublin Castle - a place where east meets west
Chapel of The Holy Trinity with unique Byzantine polychrome
Market with the Crown Court
-Majdanek – visiting the former German concentration camp
Day 5
-Zamosc – ideal city, "the treasury of the Polish Renaissance", entered on the UNESCO list. Walk around the Old Town with the beautiful Great Market Square, the proud town hall and the cathedral
-Transfer to the airport. Return flight to the country of residence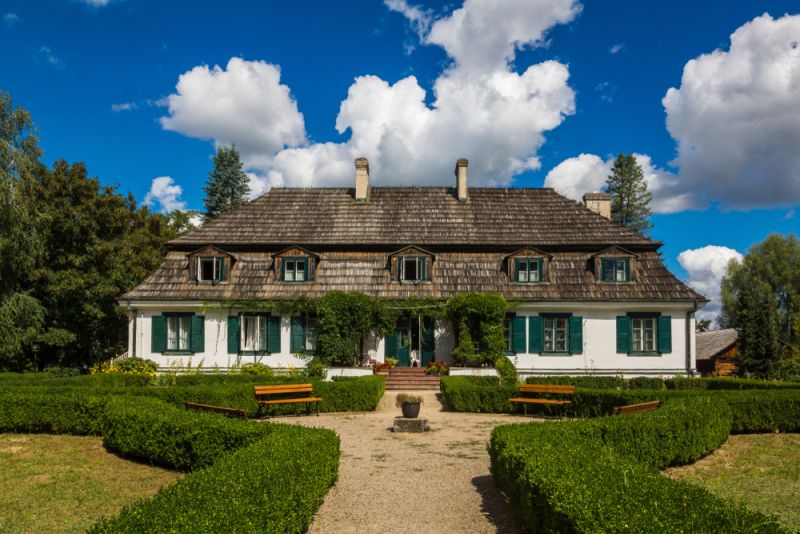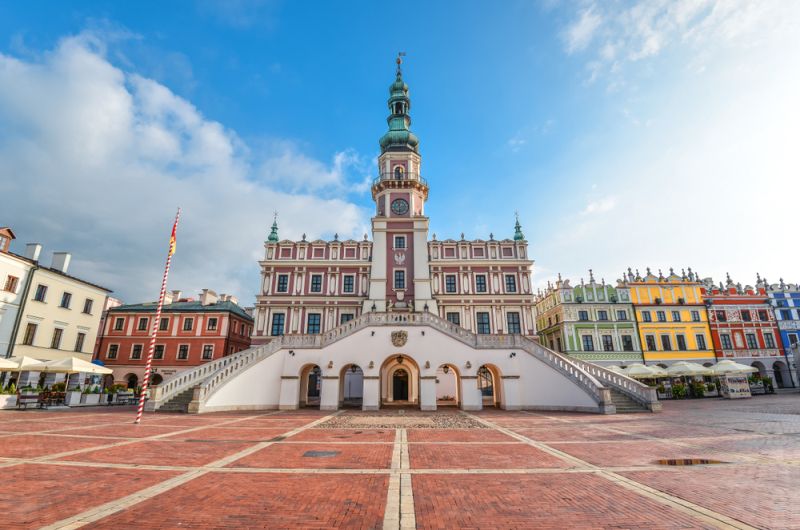 You can also see our other propositions. See the list of trips